Access Storage - Earnscliffe
123 Diefenbaker Drive, Moose Jaw, SK
1ST 4 WEEKS FREE *
Photos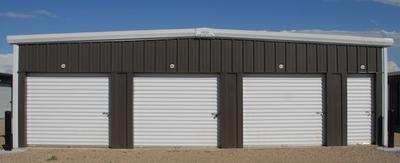 Hours
Office Hours

| | |
| --- | --- |
| Mon-Fri | 9:00am to 5:00pm |
| Sat | closed |
| Sun | closed |
Access Hours

| | |
| --- | --- |
| Mon-Sun | 24 hour access |
About Access Storage - Earnscliffe
We are Canada's  #1 storage company and have the metal to back it up, winning numerous service awards such as the Consumers Choice Award for the best storage company. No matter what your storage needs or how long you will be renting, Access is the perfect storage solution. 

Most of our facilities offer 1st 4 WEEKS FREE or FREE MOVE IN VAN. Call now for details!
* 1st 4 weeks free - subject to availability
Features
Free Moving Truck
Drive-up Access
24/7 Security Monitoring
Parcel Delivery Acceptance
Packing Supplies
Dollies & Carts Available
Payment Options
Vehicle Storage
"Self Serve" Kiosk
Hours
Office Hours

| | |
| --- | --- |
| Mon-Fri | 9:00am to 5:00pm |
| Sat | closed |
| Sun | closed |
Access Hours

| | |
| --- | --- |
| Mon-Sun | 24 hour access |
Facility Reviews
---
I would like to see large stone gravel poured on the south side of the two inner lanes at 123 Diefenbaker Storage location so that water doesn't accumulate and cause a muddy mess every time it rains or freezes and then melts in front of units 54, 55, 56, 57 and the next lane over. Or eliminate downspouts in the middle of each building on the south side lanes. Large gravel will allow easy access to all the south side units without getting all muddy every time. These two solutions will eliminate the overhead cost of plowing the two inner lanes.
---
Worst ever to deal with. Reached out yesterday and they said, they have reserved a storage unit and they will call me for payment. It's all good to go. I never got a call and I called today and they said they already gave it to other party . How can they do that !? After being in hold for an hour or so they simply disconnected the call. Tried reaching them again because I have no other option. I'm on road. Then the regional manager came in to scene and they said they are giving me 2 smaller ones. They will call me back and never. Finally nothing available and simply say sorry. How can they be that rude!? You are going to suffer for what you did. Just wait and expect punishment for your stupidity.
---
Saskwatch used too be able to transfer money via internet to pay but now they don't. you have to drive to the building that did not say where it was had to figure it out myself where I'm supposed to pay for my unit only to find out its cash only and they are waiting to get approved for there debt machine,its been 3 months and still they can only accept cash very annoying even though the web site says they do take debt and transfer. And to top it off water keeps building up on front of my units door so I have to tread through a pool of water/mud just to get in my unit would recommend access thet have it paved and can use debt and e transfer as saskwatch no longer seems to care anymore.
---
Great service,and rates.Very helpful.I signed a 3 moth agreement,but moved stuff out after 2 months.And they called me to inform me that they owed me a months credit.Now that is great serve.Thanks and I'd definitely recommend this Company for all your storage needs
---
able to get to my storage unit any time night or day, secure gated compound and space to unload the UHaul without blocking anyone else